These sweet and spicy brown sugar roasted carrots are the perfect easy and tasty side dish, perfect for a weeknight meal but elegant enough for your holiday table!
Brown Sugar Roasted Carrots
Looking for an easy side dish recipe for everyday dinners as well as being special enough to deserve a spot on your holiday table? This roasted carrots recipe is THE ONE! It's both a little sweet and a little spicy but incredibly delicious! I serve this carrot recipe every Thanksgiving, but sometimes I make them justto snack on because I love them so much!
Why You'll Love This Recipe
These roasted carrots are SO good, almost like eating candy! Carrots are a sweet vegetable, but paired with the balsamic vinegar and brown sugar balanced with the black and red pepper these are irresistible!
Ease of prep! This recipe takes very little time to prep and easy, no-fuss bake time!
Roasted carrots are easy enough to make on a weeknight as a side for your chicken nuggets, but also they are elegant enough to serve on your holiday table!
Ingredients
To find the full recipe hop over to Imperial Sugar whom I partnered with for all the details!
Carrots. I like to use whole carrots that are medium / large in size. Just peel them and slice them! You can also use baby carrots as a time saver!
Balsamic vinegar
Olive oil
Light brown sugar. You can also use dark brown sugar as well!
Kosher salt
Fresh ground black 
Crushed red pepper 
Fresh parsley to garnish
How To Make Brown Sugar Roasted Carrots
Peel the carrots and slice each carrot into strips 4- inches long and approximately 3/4 to 1- inch wide. I get 6 – 8 pieces per carrot. Set aside. You can use baby carrots instead if you prefer. The trick is to make sure all the carrots are about the same size so they cook evenly!
In a large bowl whisk together the balsamic vinegar, olive oil, brown sugar, salt, pepper, and red pepper. Place the carrots into the bowl and stir to coat the carrots evenly with the vinegar mixture. Pour the carrots and extra liquid onto a large baking sheet evenly, arranging the carrots in a single layer on the pan. You will want to use a baking sheet with sides so any liquid doesn't drip over the sides!
Roast the carrots at 425°F for 25 – 30 minutes or until balsamic mixture has thickened and carrots are a deep golden brown and tender. 
Garnish with fresh parsley and serve immediately.
How To Store
These carrots should be stored airtight in the refrigerator for up to 3 days for best freshness.
Hop over to Imperial Sugar for the FULL RECIPE!
PIN FOR LATER!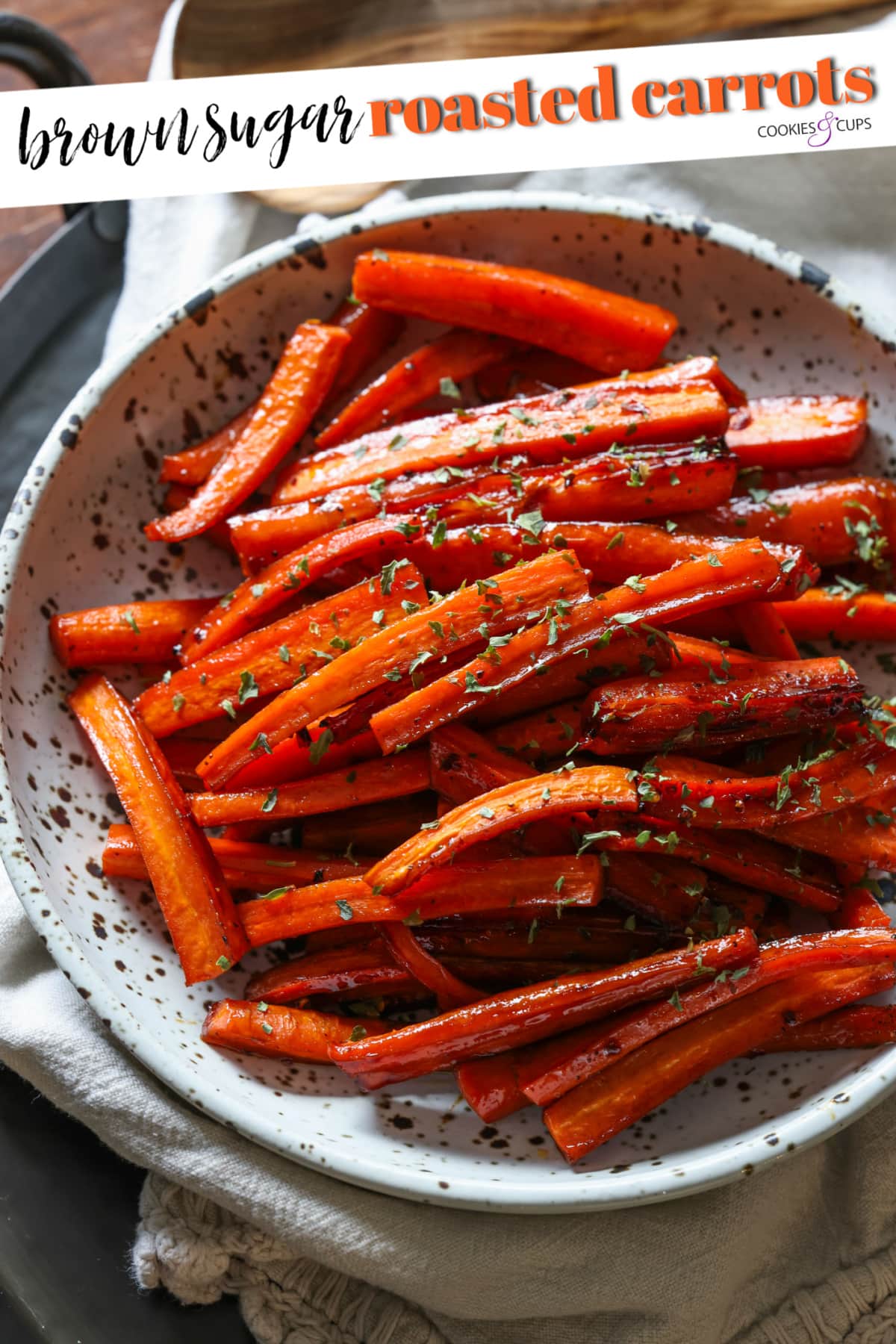 Source link